Nykaa Luxe store is now open!
Nykaa.com is proud to announce the launch of the Nykaa Luxe Store at T3 Domestic Departure, Indira Gandhi International Airport, New Delhi, on August 6. Now it's easier than ever to pamper yourself with handpicked luxury skincare and fragrances from 13 of the world's finest luxury brands.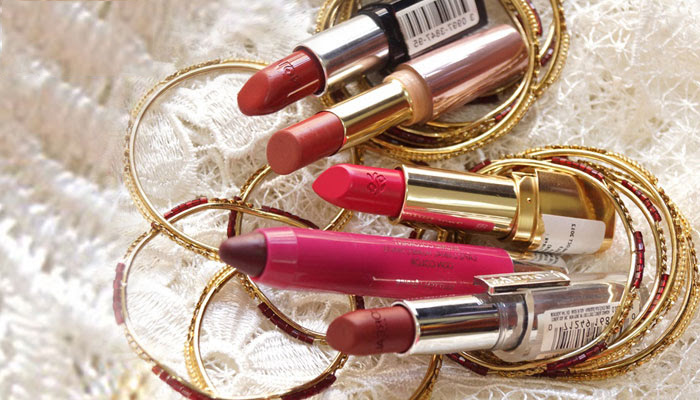 Brands Available @ Nykaa.Luxe:
Diesel
Classic perfume codes with a modern twist. Unique, multifaceted and enigmatic fragrances that are colorful and unconventional. Sultry, stimulating fragrances for men and women.
Giorgio Armani
World class scents that are constructed around a simple fragrance concept, interpreting the world's most precious ingredients through the creative imagination of the most talented perfumers.
Yves Saint Laurent
Audacity, freedom and modernity meet unrestrained Parisian elegance. Fragrances that embody modernity of every day and age, spurring you to break rules and create your own truths that go beyond convention.
Ralph Lauren
Classic fragrances that reflect a classic American style and romanticize a rugged, outdoorsy image. Scents with incredible style and pizzazz that appeal to your independent and adventurous side.
Roberto Cavalli
A brand that's synonymous with a glamorous Italian lifestyle, distinctive for animal prints and motifs that adorn many of its bottles and boxes. Instinctively attractive and opulently addictive scents for him and her.
Givenchy
French elegance meets American glamor! >From the original classic scent inspired by the iconic Audrey Hepburn, the newer fruity florals advertised by youth icons Liv Tyler and Justin Timberlake are now the talk of the town.
Fendi
Radiant, sensual scents that reflect the brand's high-fashion sensibility and capture the essence of refinement and classic beauty. Glamorous, opulent scents to intoxicate the senses.
Calvin Klein
Award-winning fragrances that continue to redefine the world of perfume, Uncomplicated scents that are nothing less than sight and smell beauty icons. The first to introduce unisex scents, Calvin Klein is always one scent ahead.
Davidoff
Redefining the power of cool! Fragrances that embody a passion for excellence and a pleasure for life. Luxurious scents that urge you to live every moment passionately, intensely and perfectly.
Bvlgari
Perfumes that bring excellence and savoir faire of its unique jewelry heritage into fragrances. Each scent is an expression of ultimate luxury, capturing the brand's unmistakable refinement and elegance.
Salvatore Ferragamo
Before movies could talk, Salvatore Ferragamo's shoes gave character to silent screen stars like Mary Pickford and the dashing Douglas Fairbanks. Italian fragrances that are synonymous with style and innovation, designed to bring a little luxury into your life.
L'Occitane
Nothing short of a beauty phenomenon and the fave of low-maintenance types and glamour girls alike, sensual and natural skin, body and fragrances created from plants and essential oils found in Provence in the south of France.
Crabtree and Evelyn
The perfect blend of nature and science, tradition and innovation, to create benefit-rich bath, body and home care ranges featuring fruit, flower and plant essences. Inspired by nature to make a world of a difference.
Overview of Nykaa.Luxe